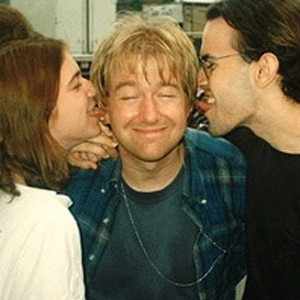 We're going to try an experiment this year we're calling Lick Everybody. Here's how it's gonna work:
Wonderlick will give away one free song every week in 2010
Fans will help us spread these songs far and wide, emailing them to friends, posting them on Facebook pages and personal blogs, tweeting and so on
There will be different prizes each month for whomever shares that month's free songs with the most people
To get things started right, January's prize will be a pretty big one: whoever does the most sharing from now through 1/31 will get immortalized in a Wonderlick song. And we don't mean some cheesy acoustic toss-off that finds a couple quick rhymes for your name. No, you will appear as a character in the narrative of a song the band is writing and recording for our next record. We can't promise the song will wind up on the final record, but that's the plan.
Each week's giveaway will be available as a free download for seven days. Sometimes they'll be brand new tunes, other times they'll be culled from the catalog. If you're a fan, you may have most of these already, but that's kind of the point of Lick Everybody: we need more people like you. And we figure you're better positioned than any label to help us find them.
The first song of the first week of the campaign is the first song off our first record (which was also one of the first things we ever recorded as Wonderlick): Donner Lake. Since it's about loving someone so much you'd gladly let them eat you, it feels like an appropriate way to begin to Lick Everybody.
Sharing is easy. Just click the word "Share" in the player above, and you can post it to your Facebook page, email it to friends, Twitter it, whatever. The widget will ask for your email address, and will track how many times (but not with whom) you share it. Whoever has the highest share count as of midnight on 2/1 wins.
Of course, you're welcome to find other ways to share — if you do something with one of the weekly downloads that won't be tracked via the widget, just send links/screenshots/explanations to admin@wonderlick.com, and we will figure out some non-arbitrary way to increase your count appropriately.
Go nuts.