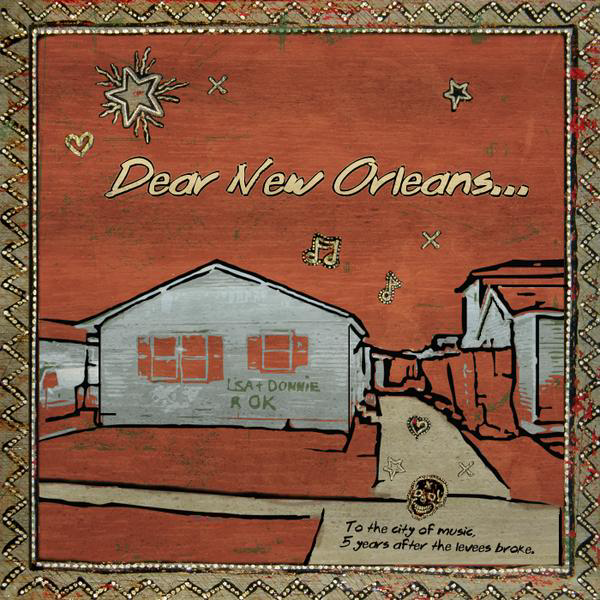 I spent a good part of the summer helping my friends from Air Traffic Control pull together the Sandinista of benefit albums: Dear New Orleans features over 30 tracks from a wide array of indie, country, hip-hop, jazz and r&b artists, all doing songs dedicated to (and in some cases specifically about) one of our country's most precious and musical cities.
The album's being released to mark the 5th anniversary of the flooding caused by the breaking of the levees after Katrina hit, and proceeds will go to the community organizations still helping to rebuild the city and preserve the wider Gulf area.
I'm biased, of course, but I think the album rocks pretty hard. The full line-up will be announced next week, but for now I can tell you that A) it includes several of my personal heroes, B) all the participating artists are alumni of the artist-activism retreats ATC and the Future of Music Coalition have been hosting in New Orleans for the last few years and which I blogged about last March, C) it comes with a booklet featuring artwork by the Mekons' Jon Langford and some liner notes by yours truly, and D) Wonderlick has a new track on the album.
That track is a new version of "The American Way," complete with a brass band — multiple trombone parts were arranged by Mark Mullins from NOLA's own Bonerama, and the Bonerama horns recorded their parts in New Orleans just a couple weeks ago.
More details will be coming over the next week, including news about how to snag the triple album for the price of a 7″ single (really) the day before it comes out.