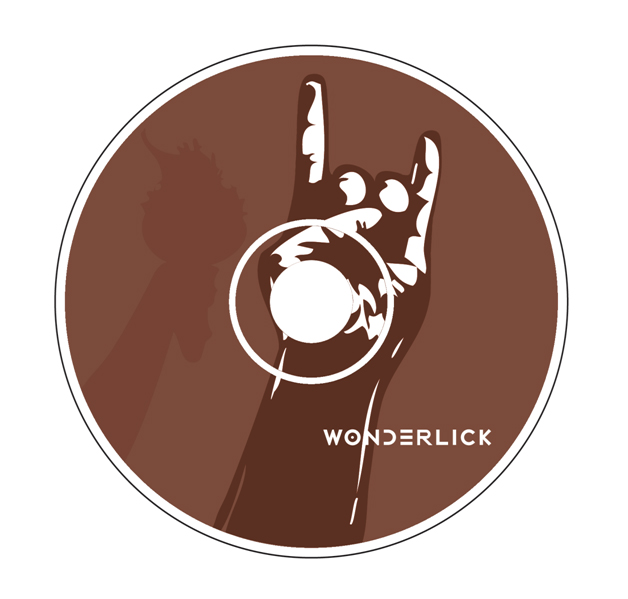 Here's the label for the Topless CD. As you can see, we love it so much we incorporated it into the banner for this website. It will probably become a T-Shirt, as well.
It's based on a poster I saw a few years ago in an exhibit of WPA art. In that one, the shadow was being cast by a heavily-muscled arm holding up a big steel hammer. I don't know how people saw it at the time, but in retrospect I can only admire the weird combination of idealism and naivete. (Side note: if you like this sort of thing, and you're ever in San Francisco, go check out Coit Tower. The WPA murals that ring the lobby are as much fun to look at as the view from the top.)
The design was done by Jeff Castellana, whom we've been working with since last year's Love & Television EP. He's sprinkled all kinds of stuff like this throughout the CD packaging. We figure, if you're gonna make a concept record, you might as well treat it like an actual record, even if CDs themselves are starting to feel old-fashioned.
(Picture of a Coit Tower mural after the jump)